For our custom corrugated boxes, we do not offer white ink.
Our digital print supports the CMYK color spectrum. If you have white in your design, please choose Standard White, Premium White, Premium White with a Gloss Finish, or one of our PurePrint materials as your base material, so wherever you have white in your design, there will be no applied ink and the white of the box will actually show (see picture below).
Premium White with Gloss Finish: If you choose this material finish, please note that there will be no glossy effect where there is no ink in your design.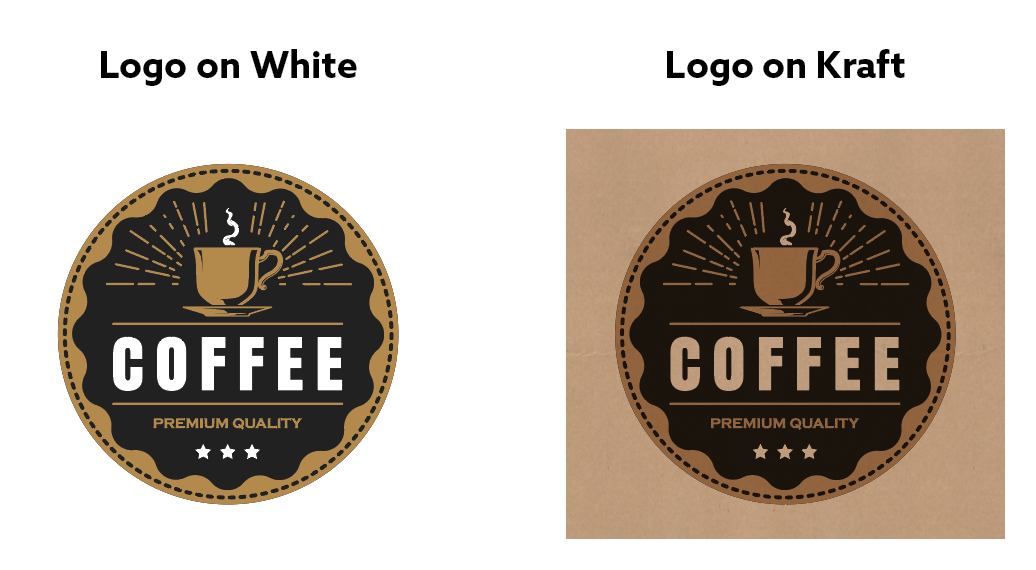 Choosing Kraft Material When You Have White In Your Design
Kraft material is great to give a rusty, environmentally-friendly look to your design. If you have white in your design, however, you cannot choose Kraft as your box material.
An alternative method to replicate the look of white ink on a kraft box that you may consider is to purchase a white box instead and simulate the Kraft material by placing an image of Kraft material as a background image in your artwork file, as seen above. To see a sample of this print method first-hand, please order a Fantastapack Sample Kit.
Also, note that light colors/pastels are very faded or change tones altogether on Kraft.