Earn Box Points for every purchase with our rewards program. Join Club Fantastic and redeem your first rewards now!
What is Club Fantastic?
Club Fantastic is our exclusive rewards program that gives you access to incredible discounts and rewards.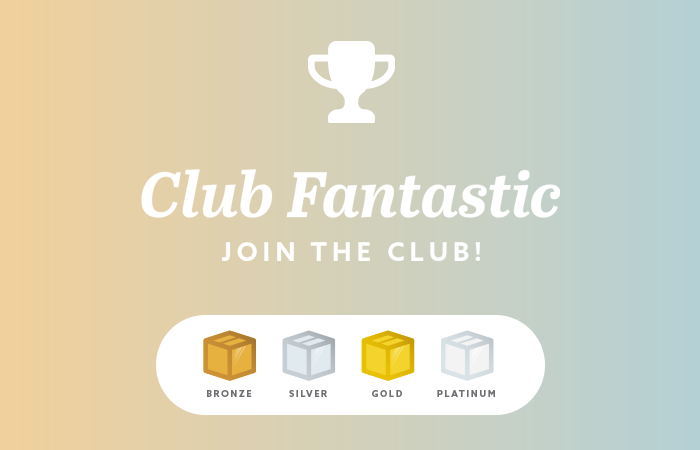 What are the Benefits of Enrolling?
At Fantastapack, we love our loyal customers! And we want to express our thanks by giving back to you.

By joining Club Fantastic, you earn valuable Box Points with every purchase on Fantastapack.com. You can earn Box Points in other ways as well, including recommending Fantastapack to your friends. Accumulate Box Points and redeem them on your next order. Box Points do not expire.

You'll find your Club Fantastic account details, including your points balance, available rewards, and other ways to earn points, by clicking the Rewards & Referrals widget in the bottom left of most pages on the Fantastapack website: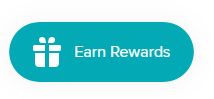 What are VIP Levels?
Club Fantastic features four levels of VIP tiers based on the number of Box Points you've earned. VIP levels include Bronze, Gold, Silver, and Platinum. Once you unlock a new VIP level, you will always stay at that tier. Earn more points to reach a higher VIP tier.
How to Earn Box Points
Great news! Your interactions with us automatically earn Box Points once you set up your Fantastapack account.

When you're logged in to your Fantastapack account, you'll receive Box Points for activities like:
Placing an order: Get 5 Box Points for every dollar spent
Recommending Fantastapack to your friends or colleagues (referral)
Following or liking us on social media
Sharing one of our social media posts
Celebrating your birthday (you will need to share your birth date with us via the Rewards & Referrals widget)
Make sure you're logged in whenever you visit our website to earn as many Box Points as possible for each qualifying action you perform.

To create your Fantastapack account and join Club Fantastic, click "Log In" at the top of any page on the site (main menu). If you already have an account, simply sign in as you are already enrolled in our rewards program. If you are new, create your account and start earning Box Points today!
How Many Box Points Do I Have?
To see how many Box Points you have accumulated, make sure to log in.
By enrolling, you will receive 1,000 Box Points immediately and start in our Bronze tier.
Click the Rewards & Referrals widget at the bottom left of most pages of our website to have access to:
Your current Box Points balance
Your current VIP status
Any rewards you've already earned
Rewards you're eligible for but haven't yet claimed
The referral dashboard (send your friends a coupon and receive a coupon for yourself when they make their first purchase)
Your history of Box Points earnings and how you've redeemed them
How Do I Earn Box Points by Placing a Sample Order?
By placing an order with a quantity between 1 and 4, you will receive 3,000 box points upon fulfillment of your sample order. 3,000 Box Points are equivalent to $30 dollars and can be applied to your future production order.
Applying a Coupon Code or Reward
The coupon code you received can be used on any purchase you make on Fantastapack.com. Coupons earned through our rewards program do not expire. You can use them at any time. Please note that you can only use one coupon code per order.
Make sure you are logged in before proceeding to checkout.
On the checkout page, paste your coupon code into the "Discount" box on the right side of the screen in your order detail summary. Click Apply, and you'll see the discount immediately reflected in your balance due.