I have placed an online order and received a dieline template for my custom box. Now what?
A dieline is like a blueprint of your unique box dimensions.
We send one out to you for each custom order on our website. Open this dieline with Adobe® Illustrator to add your custom artwork to the file, and then upload it to your order for our production process to begin.
If you used Art Studio, our free online graphics editor, to create your custom box graphics, you will not receive a dieline. Your artwork is already attached to your order and automatically sent to our Pre-press team for inspection.
Below is an example of a dieline template.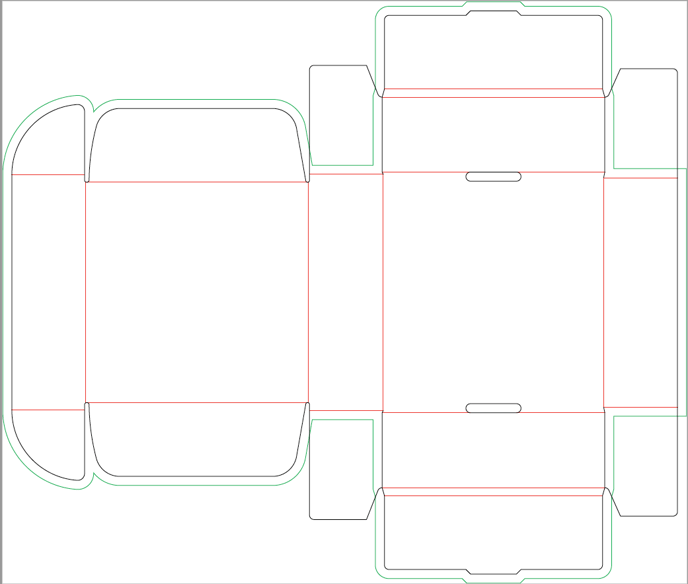 Please Note: Art Studio is currently available for the creation of custom box graphics only. The "Print-Inside" option is unavailable in Art Studio. You will receive a dieline with this option, and you can create your inside-only design offline. All label orders must be designed offline at this time, too.